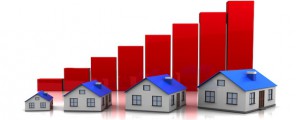 Mortgage Interest Relief:
Under current arrangements, interest paid on a loan or mortgage used to purchase a property which is let can be deducted from the rental income from the letting before calculating any income tax due. The Government is to change this longstanding rule and replace it with an income tax deduction at the basic rate (20%) on the interest paid.
As this is a major change for landlords the change will be phased in from 2017/18 with the amount of the tax deduction from rents reducing and the amount of basic rate tax relief given increasing. In the transition years landlords will be able to claim:
2017/18 – 75% of the interest against rents, basic rate tax relief on 25% of the interest
2018/19 – 50% of the interest against rents, basic rate tax relief on 50% of the interest
2019/20 – 25% of the interest against rents, basic rate tax relief on 75% of the interest
2020/21 – only basic rate relief will be given on the interest
Wear & tear allowance:
Get A Free Quote
We believe in working with our clients to make accountancy services easy. Get year-end accounts, CT600 corporation tax, payroll, bookkeeping and management accounts made easy.
Existing arrangements for furnished lettings allow a fixed annual deduction for wear & tear on soft furnishings and moveable furniture of 10% of the rents – this is to end from April 2016. From 2016/17 onwards, landlords will instead claim only for expenses actually incurred during the year.
Rent a room scheme:
The annual tax free amount that landlords can receive from letting a room in their own home is to increase from £4,250 to £7,500 from April 2016 onwards.
Overall affect:
Individuals letting a number of properties may to see an overall reduction in the tax relief they obtain on the financing element of their letting business. The Government's stated intention is to "make the tax system fairer" however, it is perhaps inevitable that higher financing costs will be passed on by landlords to their tenants through higher rents. As regards the changes to the wear & tear allowance, additional record-keeping will be necessary in future years to ensure that all replaced items can be claimed.
When searching for Locksmith Near me don't forget we cover the northeast including Billingham, Darlington, Eaglescliffe, Ingleby Barwick, Middlesbrough Stockton On Tees, Stokesley, Thornaby, Yarm, and everywhere in between! Call 07922540847 now