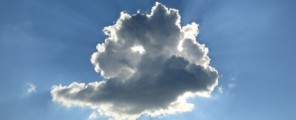 I was sad to hear of the demise of the company that I worked for before setting up React Accountancy four years ago. Up until a management buyout at the end of 2011 the company had been successful and an enlightened employer with an easy going approach and very high staff morale – in my career of 25 years at that time Turney Wylde Construction were the best employer that I had worked for.
So it is sad to see that the business failed under different management and particularly sad for the many long-serving employees, subcontractors and suppliers who have lost out.
However, shortly after the company went into Administration I was contacted by Sandra who reported to me at Turney Wylde and she asked politely whether I would mind providing her with a Reference. I replied that I would be more than happy to do so due to the respect I have for her work but, as React Accountancy is expanding, perhaps we should talk about whether she could join our staff.
So, the loss of Turney Wylde has turned out to be React Accountancy's gain & Sandra Lockey joins the company officially on 10th August.